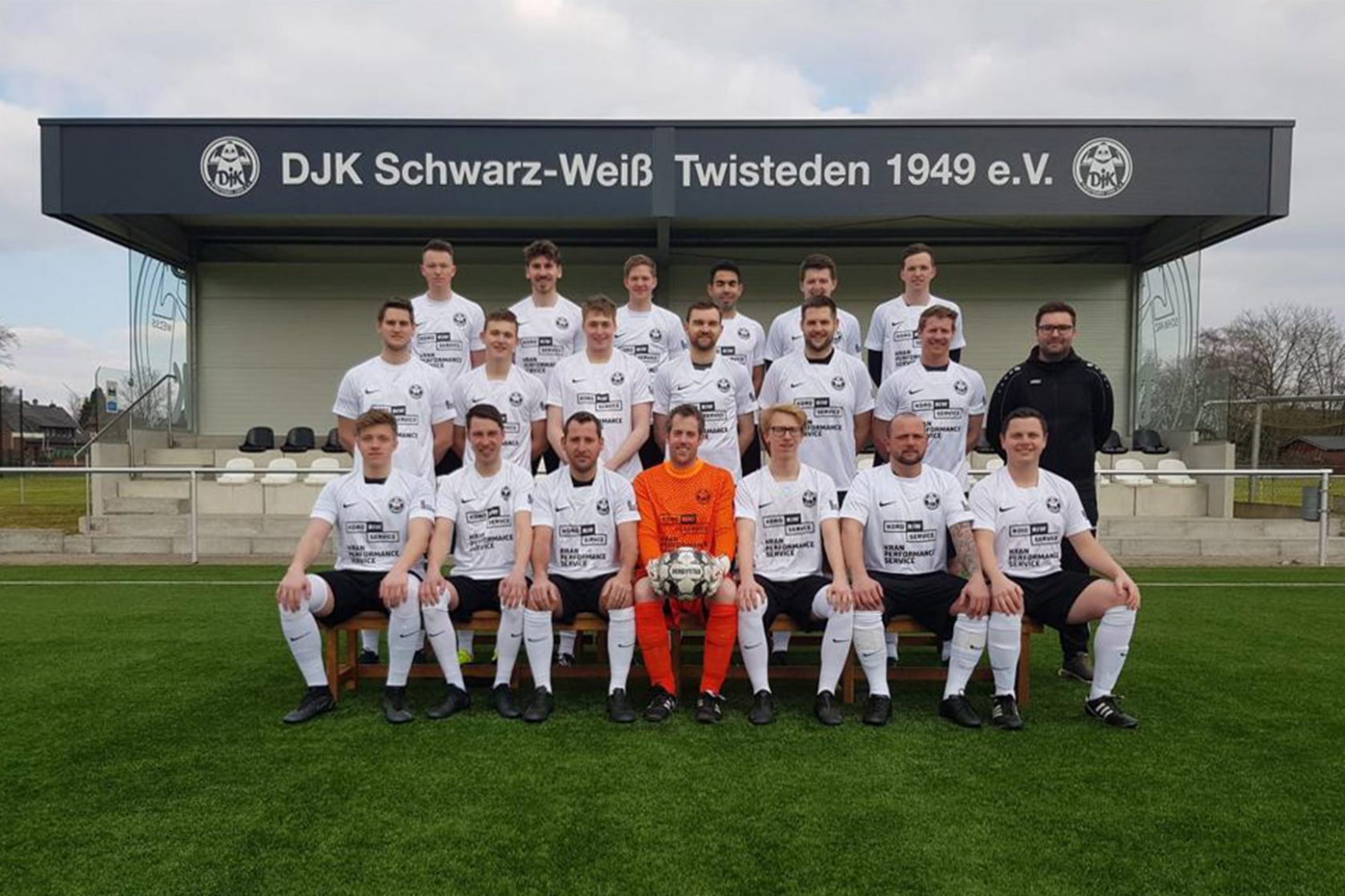 "We have to win, everything else is primary." That's what soccer player and pop singer Hans Krankl once said.
Unfortunately, we can't make sure that DJK Schwarz-Weiß always wins. But we can at least help you look good, no matter how you play!
That's why KoRo RIW Kranservice is now the new jersey sponsor of the 2nd team of DJK Schwarz-Weiß Twisteden 1949 e.V.
So: No matter if Milan or Madrid, the main thing is Rhineland.