Extrem heavy goods – Our 500t rope sheave blocks are on the road.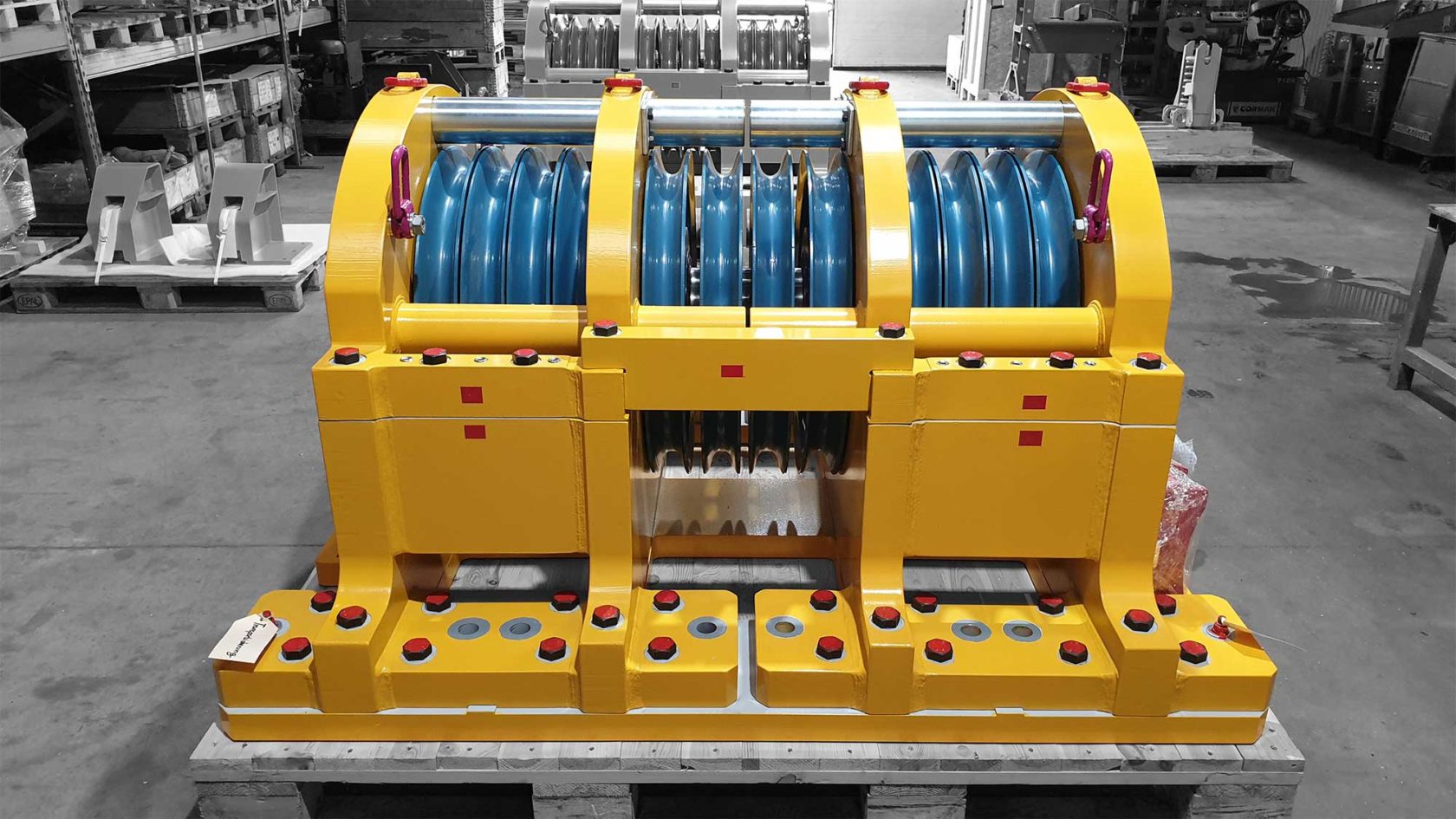 After the detailed development phase including verifiable static calculation, high-quality production – Steelwork according to DIN EN 1090 EX3 – and extensive customer inspection, our two 500t rope sheave blocks have been dispatched today.
The rope sheave blocks are part of twin hoists for pit drainage in disused mining tunnels. The submersible pump, including pipes, is lowered to a depth of up to 1,000 m and ultimately ensures that the water level and pressure in the tunnel are as constant as possible.
The corresponding 12-roller 500t bottom blocks for this system also came from our production and were delivered in the sum of 2020. The dead weight of the bottom blocks is particularly noteworthy: At just under 35t they are not necessarily one of the lightest in our production!
A really exciting project!