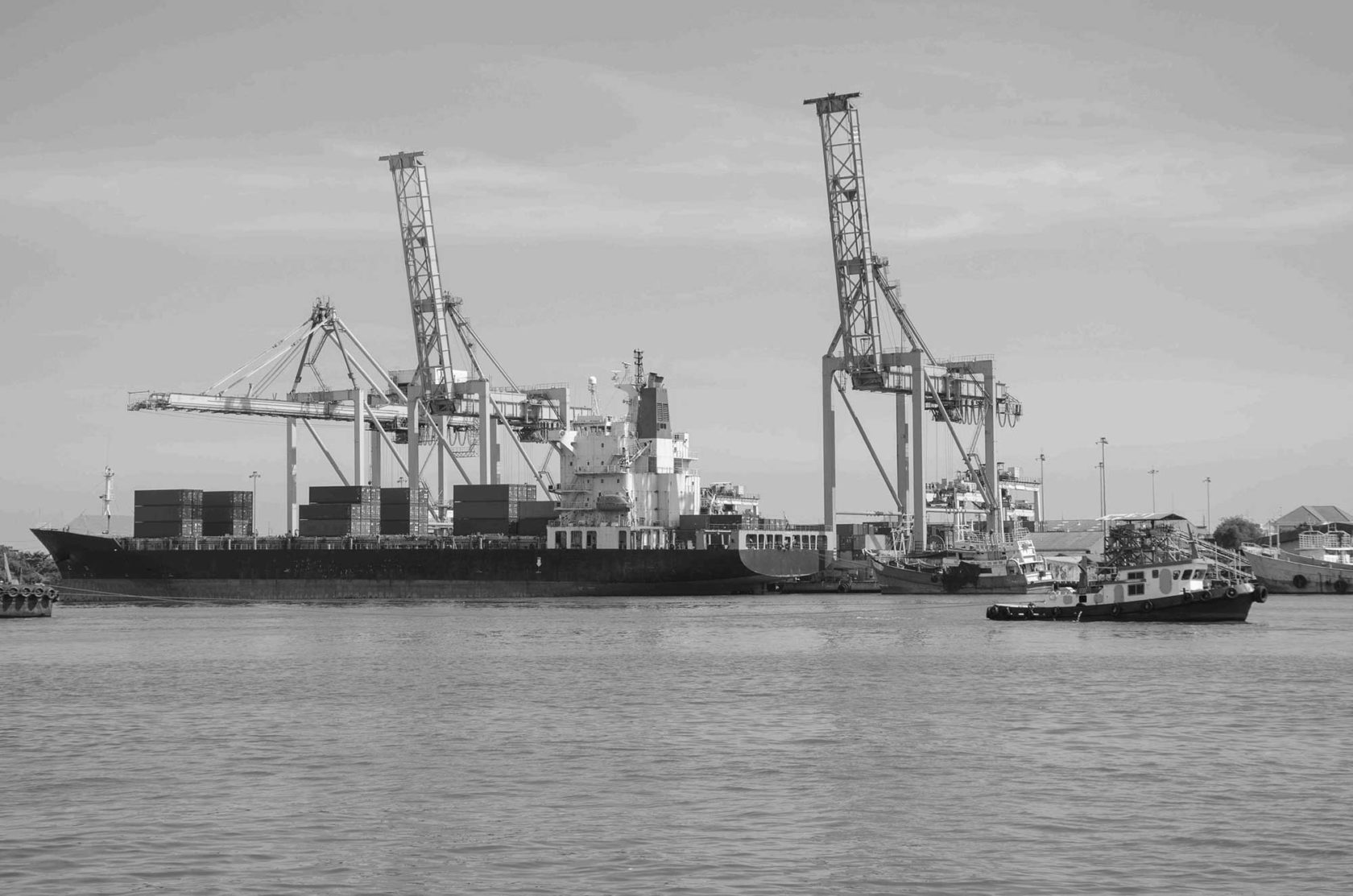 Company
The story of KoRo RIW
The KoRo trip began in May 2012 and a lot has happened since then. Today, as an owner-managed company, we develop and manufacture high-quality crane components for worldwide use. And we still have a lot to do …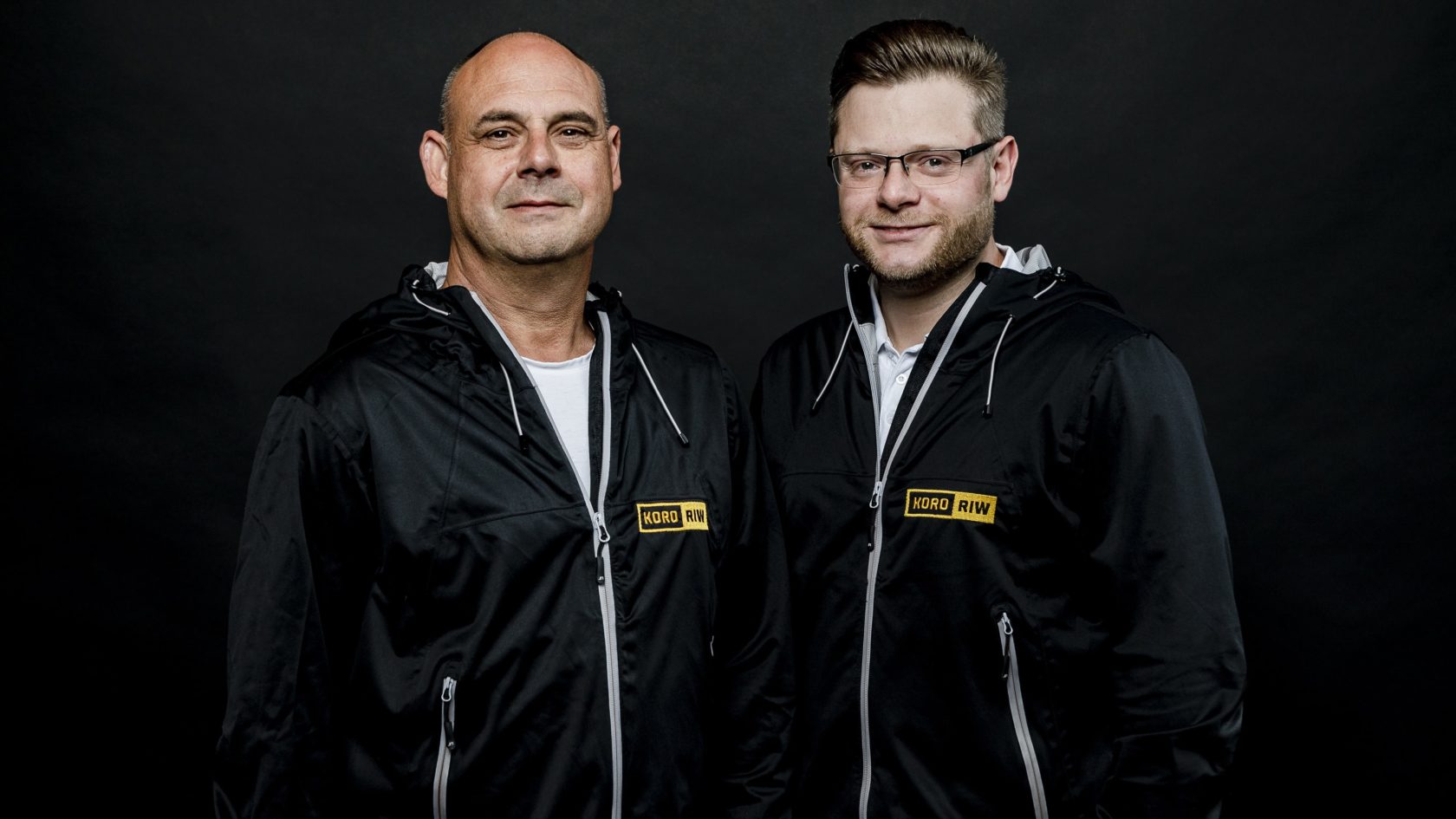 "Our passion for crane components comes from your trust. It is a lot of fun, to discover new challanges everyday and develop solutions, that you can rely on."

Rolf Gressner and Tim Winkel
CEO of KoRo RIW GmbH
2012
In the beginning there was KoRo
Dipl.-Ing. Rolf Gressner worked from 1995 to 2006 as a designer and project engineer at the crane manufacturer DEMAG in Wetter and, in addition to the development of Multi Purpose Winch, universally applicable winch, he was involved in the development of DEMAG Group's process crane components business.
This commitment was decisive for the achievement of his world-famous nickname "Komponenten Rolf", in English "Components Rolf". The abbreviated form "KoRo" is now his first name and widely used throughout the industry, which has shaped our company name since the foundation in May 2012.
2015
RIW – David takes over Goliath and speeds up
KoRo GmbH is growing rapidly and is taking over the assets of the crane components specialist RIW Maschinenbau GmbH from Duisburg, which ran into difficulties in 2015 and whose director Mr. Gressner took over from 2007 – 2012. This was followed by the fusion for the today´s KoRo RIW GmbH. In 2017, Focus magazine confirmed that this merger was worth the effort. It awarded us a certificate as "growth champion" for the period 2012-2015 and thus distinguished as one of the fastest growing companies in Germany during this period.
2016
KoRo RIW needs a new home
The current, much too small office and warehouse space in Witten made it inevitable to look for a new home for KoRo RIW GmbH. In June 2016 KoRo RIW GmbH moved to its current location in Wetter (Ruhr). Here we were able to carry out our work unhindered on 200 m² of office space and almost 2,000 m² of works space and had also created further reserves for growth.
2017
Foundation of KoRo RIW Sp. z o.o.
In 2017 we founded a new production and engineering company in Radzionków, Poland. With 10 production employees and 4 German-speaking mechanical engineers, we develop and manufacture the majority of our new design projects in our subsidiary. Our steel construction is manufactured according to DIN EN 1090 EX3 and meets the highest quality standards.
2018
Foundation of another manufacturing facility in Westerwald
We continued to invest to expand our production possibilities, especially in the area of restoration for bottom blocks, drum brakes, running sets, rope drums and many other components, but also to create new manufacturing possibilities. In addition to a well-equipped workshop, since the end of 2018 we have been able to manufacture complete load hook suspensions up to size 32 and rope drums up to Ø 2,000 mm in diameter, 7,000 mm in length and a total weight of 10t.
2020
Renting an additional hall for component storage and handling of goods
The constant growing volume in the field of goods handling, as well as the necessary additional areas for stocking of various crane components, made it necessary to open another support point in Wetter (Ruhr). Equipped with a truck entrance to the hall and a 5t overhead crane, other heavy and bulky goods can be loaded and unloaded without problems.
View
We still have a lot to do
Our expanded structure with several locations involves a huge organisational and logistical effort. For this reason, we have currently applied for a building plot in a new industrial park in Wetter. In addition to our administration, we would also like to combine our warehouse and goods handling in a new built branch that is tailored to our requirements. This new location should also create reserves for growth . We want to create our own well-equipped workspaces for our trainees and working students.